Get the Compassionate
Divorce Lawyer in
Phoenix Arizona
Divorce Can Be Extremely Challenging
Leave the Legalities to Us
So You Can Heal Faster
With Us You'll Feel Like:
we are responsive to your needs
you're an important part of the process
you have the same support as a good friend
we're compassionate yet tough when needed
you got the best possible outcome
Get the Compassionate
Divorce Lawyer in
Phoenix Arizona
Divorce Can Be Extremely Challenging
Leave the Legalities to Us
So You Can Heal Faster
With Us You'll Feel Like:
we are responsive to your needs
you're an important part of the process
you have the same support as a good friend
we're compassionate yet tough when needed
you got the best possible outcome
We're Your Divorce Solution
Ask Anything About Divorce Legal Needs: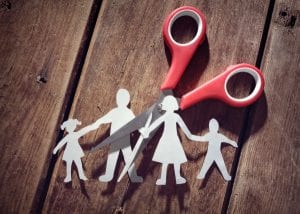 Facing divorce is a difficult situation to be in, and there's nothing that can make it better. Making it more comfortable could be right, but not better. When you got married, you never expected to wind up in this situation. It's nobody's plan, but it happens to the best of people. Getting through it is challenging, but it's something that has to be done.
Face it – getting through the divorce will be emotionally draining, even when things are going to plan. Your family is splitting up, what was will no longer be. Everyone will suffer but everyone should come out ahead. We can help you make that happen.
As a highly experienced Phoenix divorce lawyer, we can help guide you through this difficult process and get you the best outcome possible. There is no reason to go through the process alone, or with sub-par counsel.
If you're ready to discuss filing for your divorce in Arizona, call us today for a free consultation at 602-989-1759.
According to Merriam-Webster's dictionary, divorce is "the action or instance of legally dissolving a marriage." This is, of course, something of an oversimplification. There are several steps to the divorce process, from legal separation to the final ruling and signatures.
This also doesn't begin to address the emotional aspects of a divorce or the complications that can arise around property, children and other dependants, etc. The government gives guidelines about the differences between the length of the marriage. They can tell you what impact this will have on the process at https://superiorcourt.maricopa.gov/family/divorce-proceedings/.
The superior court state that, "A divorce where the parties have been married for a short time, have no children, and little property or debt can be less involved." On the other hand, "Where the parties have been married for a long period of time, where there are minor children, or where there is a significant amount of property or debt to be divided, and the parties are in disagreement may take additional time."
You and your soon to be former spouse should seriously consider this, especially regarding the 'disagreements' part. Its impact will be apparent not only on the legal proceedings of the divorce, but also the costs, length of time to finalize, and the complexities involved. It's always better for all parties if you can come to agree on all points prior to your appointed court date.
What are the Implications?
The consequences and implications of divorce are long-ranging and challenging to define, particularly if you have children. Every divorce is different, and so, the consequences of each separate divorce will not always be the same as we discussed above.
But there are some implications that, in one way or another, run through nearly every divorce. These include the emotional pain, grief, and trauma that follow the ending of a romantic and legal union, as well as the financial stress and dividing of all financial, physical, and legal belongings and memories.
Many repercussions of divorce will need to be worked through. The most basic ones include the splitting of property and shared bank accounts, child custody dealings, spousal maintenance (it's not called alimony in Arizona) and the economic stresses of divorce. The legal costs of divorce rise in relation to the number of issues that are in dispute between the parties and there is no resolution available without seeking guidance, legal or otherwise.
Where there are unresolved differences and neither party is willing to budge is called a contested divorce. An uncontested divorce is where all issues are settled and the only reason to see the judge is for him to grant the divorce. We are experienced with both contested and uncontested divorce situations.
If you're in need of a great divorce lawyer, choose the highly experienced top rated Phoenix divorce lawyers – call us today at 602-989-1759.
Duties of a Divorce Lawyer
Any divorce attorney's first job is to help the divorce go as smoothly as it can. A divorce lawyer can help explain the process to you, walk you through the steps, and help you with the paperwork. Yet, there are many options and different ways that they can do this.
Pre-divorce Counseling
This is another step in the attorney understanding the situation, and helping the client understand the situation. This can include going through components like bank accounts, child custody, property, etc. This is all based on helping the client be more comfortable in the courtroom.
Research
A big part of a divorce lawyer's job is research-based. They have to understand the case from every angle and gather lots of information related to it. This can include tax returns, medical bills, real estate bills, related paperwork, and information about children's schools, for example. This helps the counselor make the divorce process as efficient as possible. It allows them to advise and reach a settlement from a more informed position.
As stated, going through a divorce is an incredibly complicated and stressful situation. As an expert on the subject, a divorce lawyer can tell you what steps to take, how to deal with stress, and who to talk to. They can make you feel more comfortable in an uncomfortable situation.
An excellent divorce lawyer can make sure that the proceedings go to plan in a quick, fair, and smooth manner.
A good lawyer's advice can also help the client avoid making mistakes in the divorce process, which can be damaging and extend the process. The legal system is complicated, particularly for someone going through an emotionally trying time. The lawyer can act as a buffer between the client and the stress of the situation.
The lawyer can act as a liaison between his client and the other spouse and their lawyer. This can be particularly important if, after thoroughly examining the case, the lawyer decides that the case is going in the wrong direction for his client. This could be in either a legal or emotional way and makes it that a settlement should be reached to save the situation. To do this, they will start a conversation with the other attorney and spouse to settle the affair outside of the courtroom.
Choose a Highly Experienced Phoenix AZ Divorce Lawyer
In Arizona, divorce is called the Dissolution of Marriage. The state law of Arizona requires sixty-days in between the initial date of service before you process with officially filing for a divorce. After this initial sixty-day period has passed, the actual divorce process will depend immensely on the personal situation of the client and the factors involved in the divorce.
Finding the right divorce lawyer in Phoenix can seem daunting. You want someone who will make you feel comfortable and treat you with respect and care, walk you through the ups and downs of the process, and help you with all of the necessary paperwork. The Judicial Branch of Arizona has a divorce proceedings department that can help to some degree. They break down the instructions and forms into four simple packets, making it as easy on you as possible.
If you are going through a divorce, you could really use someone to be in your corner. That's why we do this – to help people through this very difficult time in their life. If you're ready, you can get the highly experienced divorce lawyer Phoenix AZ. We're also reasonably priced. Call today to get a free consultation. The number is 602-989-1759
Need a Personal Injury Lawyer, Business Lawyer or Family Law Attorney in Phoenix?
Since the 1970's, the DeLozier husband and wife legal team have been helping businesses and families get the results they deserve by tipping the Scales of Justice in their favor.
Get a 30-minute No Cost Consultation: