Phoenix Car Accident
& Auto Accident Lawyers
Car accidents are among the leading causes of death and catastrophic injury in the United States every year with an average of 6 million accidents and 3 million deaths.
Phoenix Car Accident
& Auto Accident Lawyers
Car accidents are among the leading causes of death and catastrophic injury in the United States every year with an average of 6 million accidents and 3 million deaths.
With an average of 6 million accidents and 3 million deaths, and cost an average of $230.6 billion per year, traffic accidents can be a major disruption in people's lives. Tragically, it can be a driver's negligence that often destroys a victim's way of life. This casualty often prevents victims from earning a living and supporting their family.
Fortunately, negligent drivers are required by law and their insurance companies to pay compensation that's considered to be fair to the innocent victims they harm.
The legal team at DeLozier Law is comprised of some of the most successful car accident attorneys in Phoenix and throughout the State of Arizona. The DeLozier Law car accident litigation team combines decades of challenging automobile litigation experience and makes the use of modern technology so every client gets the absolute best results possible using our Phoenix personal injury attorney.
Best Reasons To Hire A Car Accident Attorney
Car accident litigation can get to be complicated rather unexpectedly. Because of that, it's extremely difficult for victims to obtain a fair compensation without the help of very reputable, experienced, and aggressive Phoenix car accident attorneys. Insurance companies do everything they can to avoid paying appropriate compensation to the innocent victims. That's why lawyers such as those at our DeLozier Law firm are needed. People need to be represented by experienced car accident trial lawyers. This way they'll have the best chances of getting the fair compensation that should be coming to them but may be robbed of, if the injured party doesn't seek out appropriate help in their legal case.
Have You Been Injured? Contact Us Here:
Some specific reasons for hiring a car accident attorney include: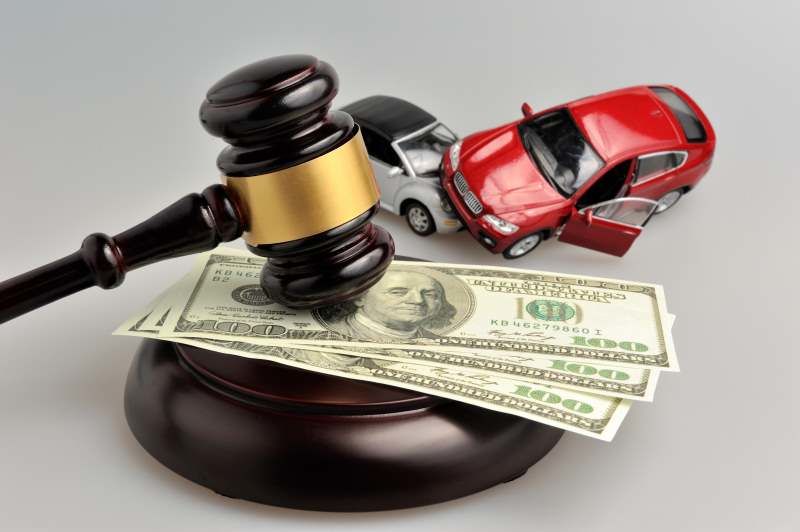 Getting Fair Compensation for Innocent Car Accident Victims
Car accident victims in Phoenix, as in every area in Arizona, are entitled to receive compensation for their expenses associated with the accident. This includes their medical bills, lost wages, pain and suffering, loss of normal life and disability and emotional distress. Fair compensation can be expected to be paid by insurance companies if you retain experienced car accident lawyers who have the skill and knowledge required so they can obtain fair compensation for their clients.
LIABILITY DISPUTES
Many auto accidents are caused by negligent drivers who often do not tell their insurance companies what really happened regarding how the accident happened. The negligent drivers' insurance companies many times will try to convince other that the blame rests with the victim for causing the accident. This is a valiant effort to avoid paying appropriate compensation.
Experienced car accident lawyers in this situation can hire knowledgeable and experienced accident reconstruction specialists. These specialists can use modern technology and prove without a doubt the accident was caused by the negligent driver. Therefore, it will be shown that the innocent victim was not at fault. You will want among the best car accident lawyer Phoenix has to offer to properly represent your case and get you the compensation you deserve.
INSURANCE COVERAGE ISSUES
If the automobile crash involved death and/or serious injury, the most important and complicated issue is the amount of insurance coverage that would be applicable to the individual case. This can be extremely complicated and difficult to understand due to the complexities of how insurance coverage is written.
The experienced Phoenix car and auto accident lawyers at DeLozier Law have the skill and knowledge needed for your case and will help you recover fair compensation from every potential insurance policy that will be applicable to your individual case. Many different coverages could be involved – these can include general liability policies, umbrella policies as well as underinsured and uninsured motorist insurance policies.
DEFECTIVE VEHICLES
People are often killed or seriously injured in car accidents that are caused by defective car parts such as:
Tires that are defective
Unintended acceleration caused by a sticking gas pedal
Seat-belt and airbag equipment failures
Brake failures
Roof supports which cave in when a vehicle rolls or is impacted
If you suspect an automobile manufacturing defect caused your accident, the tough and experienced Phoenix auto accident and car accident lawyers at DeLozier Law can ensure the defective device manufacturer will be held accountable. In your case, they'll be forced to give fair compensation for all of your injuries and losses.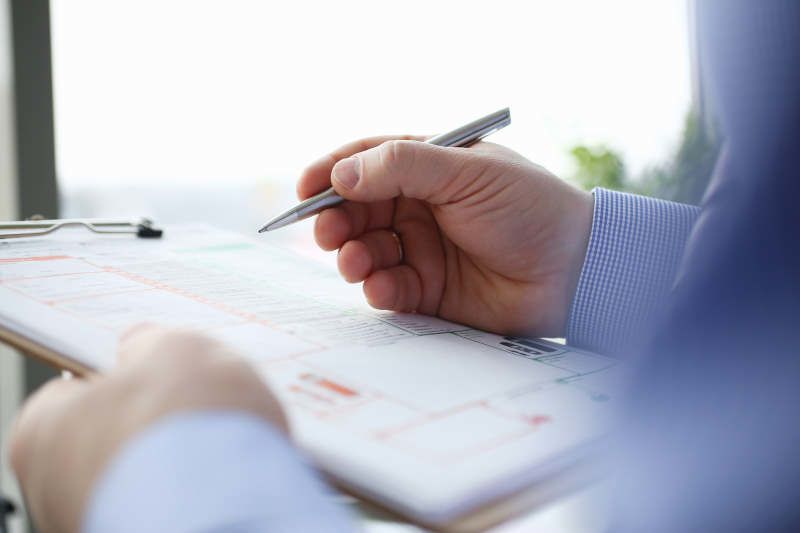 SPECIAL CIRCUMSTANCES
There may be circumstances in certain cases that may limit or alter the liability a driver is responsible for. As an example, any negligent drivers that were working for the government at the time of the crash may be protected from litigation. Another circumstance could be when the negligent driver didn't have the owner's permission to use the car at the time of the crash. If either of these cases are true, complications involving insurance responsibility will result.
The team of Phoenix car accident lawyers at DeLozier Law can help you determine whether any special circumstances are applicable to your case and they'll explain the situations in plain English to help you understand all of the issues that could apply to your individual situation.
Our Car Accident Attorneys Are Here To Help You
Arizona laws require drivers which have been negligent, and their insurance companies, to pay compensation that's fair to all innocent victims for all of their losses and injuries. The Phoenix car accident lawyers at DeLozier Law provide compassionate help that's honest and knowledgeable to all their clients who have been injured in car crashes. Please get in contact with our office today and speak with one of our experienced car accident attorneys. There is no charge for the initial consultation and unless we win your case for you, there is no charge for any attorney's fees either.
Frequently Asked Questions about Car Accident Law
What is the First Thing I Should Do When I've Been in a Car Accident?
It's critical that you stay put unless you're in immediate danger. Stay at the scene.
It's natural to feel angry. Try to calm down before exiting your vehicle. Being angry will only make it worse. Accept that things are bad, but they could also be worse.
Determine what the passengers' health and mental conditions are that rode with you.
Call 911 – ask for the police and any emergency medical personnel you feel might be necessary. Be sure they're dispatched to assist anyone that's injured. When police officers arrive politely ask for their badge numbers.
If you're able to, take photos of the vehicles with your cell phone. Be sure to photograph the accident site, skid marks, other vehicles, etc.
Politely ask for the other parties' driver's license, registration, and insurance information.
Also get any names, addresses, and phone numbers of people that personally witnessed the accident.
Answer the questions posed by the police but know that if you're asked any incriminating questions you have the legal right to legal representation prior to answering their questions. Just say "I need to speak with my lawyer," and they'll have no choice but to back off. If they don't, take note of the conversation to protect your legal rights later.
Do not admit fault or speak with the liable party's insurance company representative without first retaining a lawyer – your case could be damaged or destroyed by saying things that could hurt your case so it's best not to say anything until you speak with your attorney.
If any person suffered serious or fatal injuries, retain legal representation to protect your right to just compensation.
Who is Really Liable?
A complete investigation will be conducted into the collision. This will reveal what really occurred. The liable party could very well be a negligent driver, whether drunk, speeding, or distracted. It's also possible another act of negligence such as a vehicle manufacturer, parts manufacturer, or the city, county or state responsible for maintaining roadways could be at fault. However, the first step in determining liability is to connect with DeLozier Law.
What Exactly Are "Damages"?
In car accident injury cases, financial compensation may be awarded in court. This reflects the losses suffered by any injured party. This can include financial, emotional, and/or personal losses. Compensatory damages should be awarded in an attempt to make the injured party "whole." This isn't not always possible in cases where a person has suffered permanent physical or emotional disabilities or in the case where death results. However the court does it's best to award damages as best as possible to help compensate for those losses.
Why Call DeLozier Law Car Accident Lawyers?
If you or a loved one has been seriously injured in a car accident, or if you lost a loved one in a car accident, you need a top-rated injury lawyer to protect your rights and interests. DeLozier Law is recognized as a top Phoenix personal injury law firm with an extensive winning record. We have won many historic verdicts for our clients and gotten them the settlements they deserve. Beyond our legal skills and experience, we genuinely care about the people we represent, and we're unique in that our fee percentages are lower than any other personal injury lawyer in our area.
Need a Personal Injury Lawyer, Business Lawyer or Family Law Attorney in Phoenix?
Since the 1970's, the DeLozier husband and wife legal team have been helping businesses and families get the results they deserve by tipping the Scales of Justice in their favor.
Get a 30-minute No Cost Consultation: